If you would like to see how your strategy is displayed to potential investors, your best option is with the Social Trading App.
Your strategy will be available for investing in the Social Trading app when its status in your Personal Area is shown as "Available for Investing"; follow the link to find out how to check the status of your strategy.
It's very important to note that strategies that experience a stop out are no longer displayed under any categories or in the list of All Strategies on Social Trading; they are only available by direct link.
As a strategy provider, you do not require the mobile application to set up or manage your strategies, however the app's feature-rich interface and robust filtering can show you how your strategies appear to potential investors that browse strategies.
Download the Social Trading app and log in with your Exness account password to gain access to the browsing functions.
Sort Function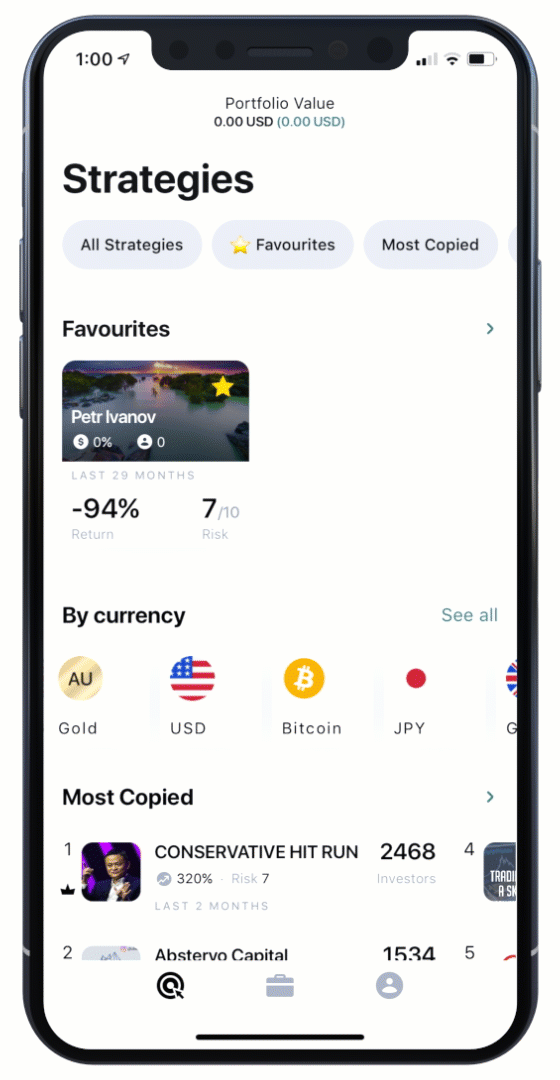 The Social Trading App offers the ability to sort strategies by:
Return (highest first)
Risk
Commission (lowest first)
Lifetime
Number of investors (highest first)
Filter Function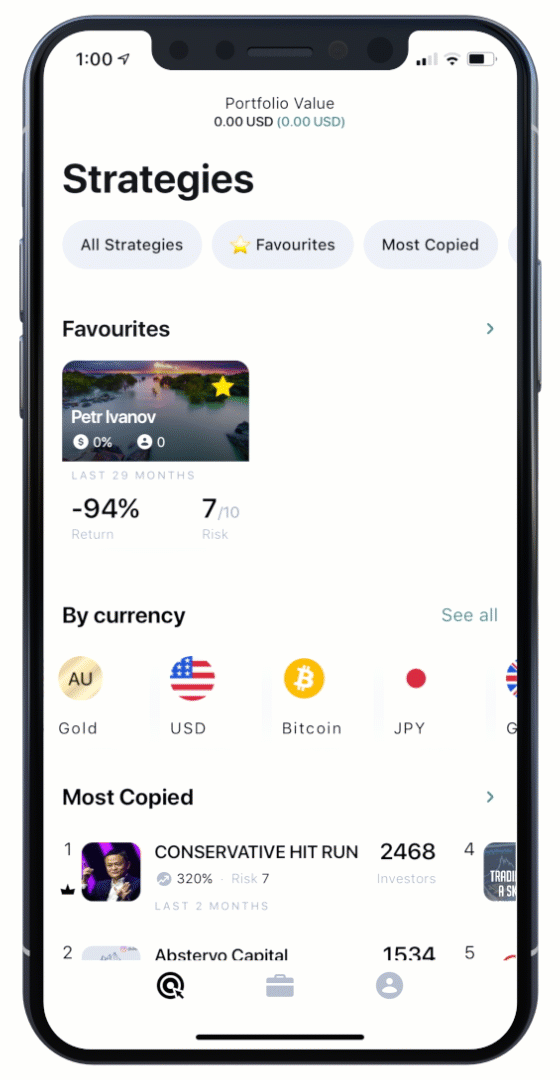 If none of the above help you locate your strategy, you can use the filter function to specify:
Return
Risk Score
Number of Investors
The Strategy Provider's country.
Log into your Personal Area and navigate to the Social Trading section for this information; knowing how many investors your strategy currently has, for example, can help you narrow your filter settings.
Consider reading further about the strategies page to understand what information Investors will see in the Social Trading app.